Welcome to Full Moon o Sagashite Wiki.
The Wiki that anyone can edit.
Please look over our policies before editing.
We are currently editing over 115 articles, and 159 files since October 21, 2012.
Welcome to Full Moon o Sagashite Wiki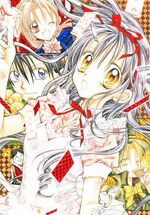 Don't know anything about how to edit? Here are some guides that can be helpful for you: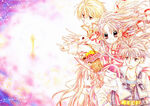 Don't know how to help or improve this wiki? Here are some links that can guide you:
Here at Full Moon o Sagashite Wiki we have some rules for the users behavior and edits. Follow this small list of rules and you will have a great time here:
Foul language is not allowed under any circumstances.
Illegal content is forbidden on the Wiki.
Vandalism will result in an immediate and one week ban.
All of the pages should include real, factual content.
If the edits you make do not provide anything to the wiki, you'll be warned.
If you continue with those edits, you'll be banned.
Characters
How to Help
All pages can be edited and you are welcome to join us and contribute to this wiki. Everyone is free to create a new page or edit an existing one. If you have any questions about the wiki or helping out, you can ask one of Full Moon o Sagashite Wiki's administrators.
If you are new to wikis, you may want to read the help page.
A list of all help pages can be found in.
If you want to help but you're not sure where to start, try improving the various articles by expanding them.
Another helpful activity would be to check the list of wanted pages for frequently linked-to articles that don't exist yet.
You can find a list of useful templates on .
If you want to experiment with editing a wiki, please do it in a sandbox, not in articles.
Announcements
Full Moon o Sagashite Wiki News
Featured character
Mitsuki Koyama (神山 満月 Kōyama Mitsuki) is a young Japanese girl, who transforms into the pop singer, Fullmoon (フルムーン Furumūn) with the help of Takuto Kira, a shinigami. She loves to sing, but a tumor in her vocal cords restricts her singing ability. Despite this Mitsuki refuses to get the surgery that might save her life, saying that her ability to sing is more important to her. She is healthy sixteen-year-old when Takuto transforms her into Fullmoon. Seed Records discovered her and assigned Masami Oshige as her manager. She released her debut single, Ange soon after her discovery. Her rival in the music biz is Madoka Wakamatsu. Read more...
Featured video
Poll
Who is your favorite character in Full Moon o Sagashite?